Google BigQuery is Google's powerful and low cost data storage service. For most professional users, it is thé starting point of their reporting and data interpretation infrastructure. But more and more agencies are moving from Google Sheets to BigQuery. This article will show you why this is the case.
Or skip directly to the step-by-step instructions on how to set up Cervinodata for BigQuery.
All your data in one place
It allows you to bring all your data into one place, not spread around in Sheets.
Plug and play
It has native connections to a very large list of BI tool providers as well as Dashboarding and reporting tools.
Speed
It is based on the same technology and platform as Google Search, so speed is obvious
Low costs
It is free for a large group of users that stay below the threshold of paid plans.
All your data in one place
With it's flexible table structure and options to add new tables to existing ones, it's possible to build a database structure to keep all your clients in one relational database structure.
Designing a database structure and it's relations will require the proper knowledge in your team to make it work.
Tools like Cervinodata can automatically create a table structure for you.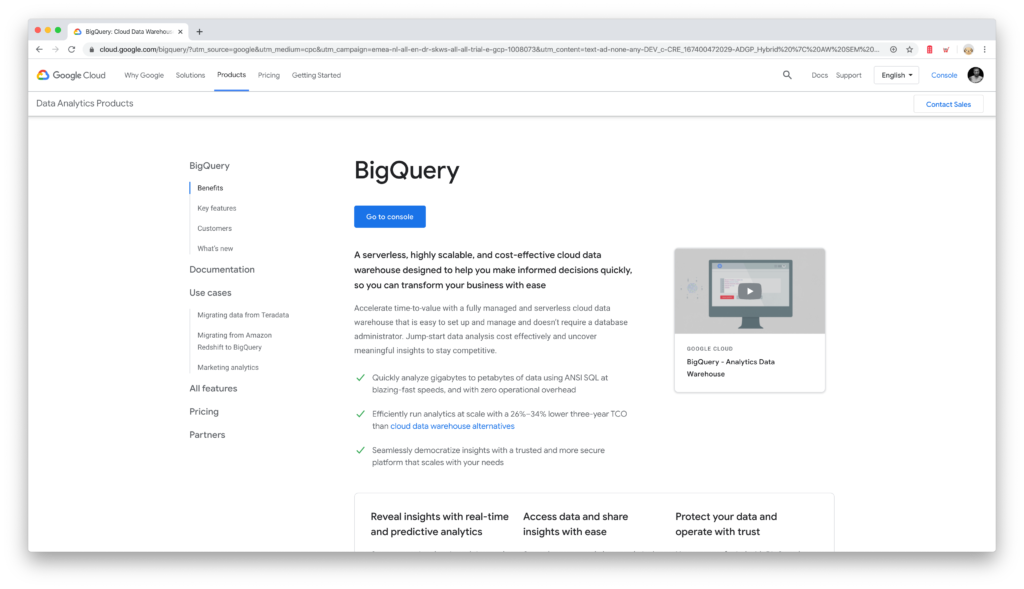 Due to it's native integration with leading data visualisation tools like Klipfolio, Google's own Data Studio, Sigma Computing, Tableau and others it's easy to use Google BigQuery as the central data source.
Tools like Cervinodata allow you to connect to data-sources and help you bring all your data into BigQuery.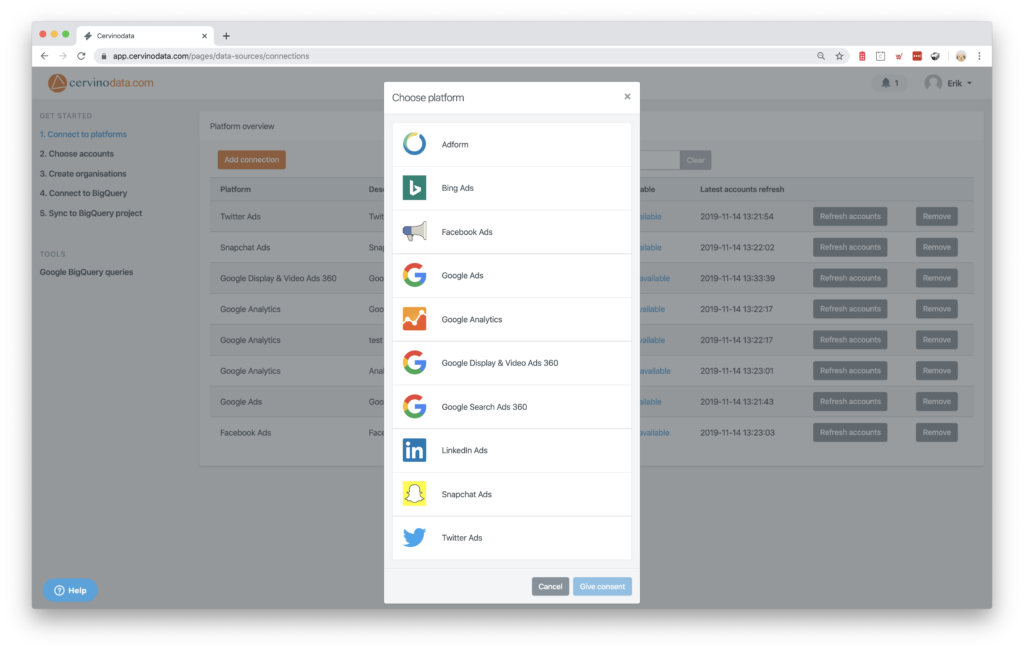 Recently added features include a newly built back end with 10x the streaming quota, the ability to query live from Cloud SQL datasets, and the ability to run your existing TensorFlow models. These new features are designed to help you stream, analyze, and model more data faster, with more flexibility.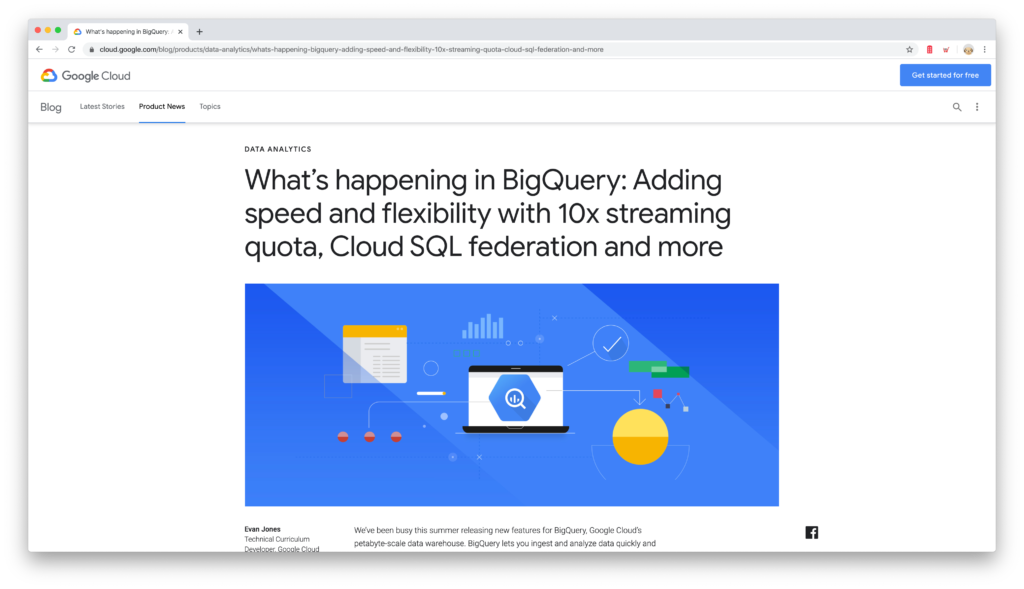 Google might charge for its services, this depends on how you use it. Although you have to use Google BigQuery quite extensively (i.e. large volumes of data) before you reach the limit of free usage it is wise to understand their cost structure.
See how the cost structure is set up. Cervinodata has some optimalizations in place to reduce the workload / costs, so please read the article.
Also, check out their Cost calculator.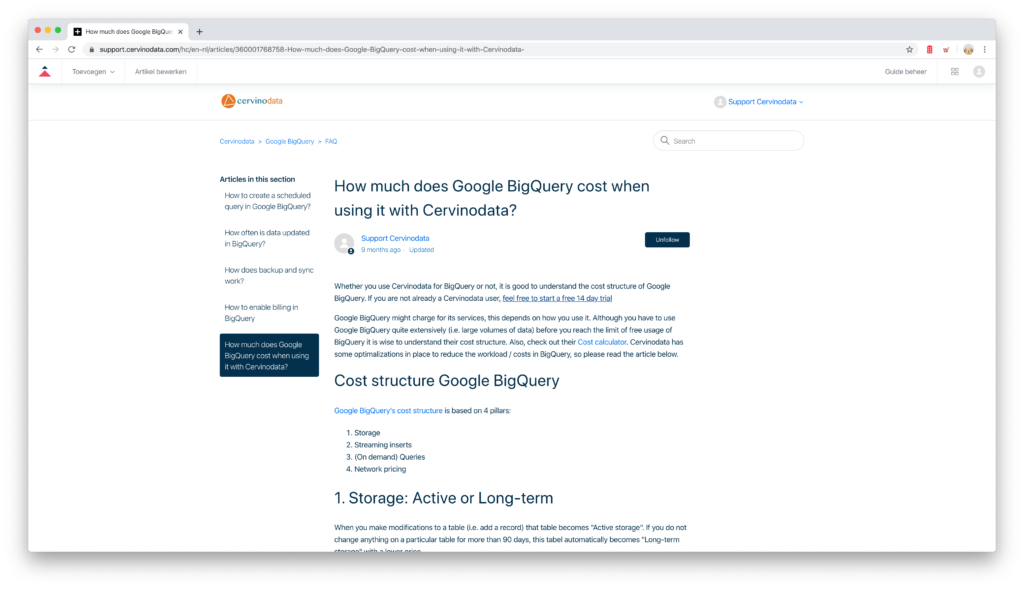 Try Cervinodata for free
Start a free trial of Cervinodata. Get the right data in your BigQuery project without writing one line of code.