The easiest way to get your campaign performance data in Klipfolio
Let Cervinodata help you organise your data before using it in Klipfolio. Cervinodata turns Klipfolio into a powerhouse.
Cervinodata for Klipfolio is built for agencies
Drag & Drop ease of use
No coding. No it needed.
The easy to use interface is built for (and by) marketers and allows you manage all your clients, ad platforms and campaigns without writing one line of code.
Monitor live campaigns
Group & filter campaigns
Bring all related campaigns from multiple platforms together and filter out only the ones that are currently running. This will save hours of monitoring time each week.
Free Klipfolio templates
With pre-built features. ready to go.
Cervinodata offers free templates that work seamlessly with the clever features of Cervinodata. Or use the build a custom data source feature in Cervinodata to build your own blended data source.
Deploy Klipfolio at scale
Cervinodata is built to manage scale
Using Klipfolio with Cervinodata will ensure you manage your data connections centrally for all your clients and deploy Klipfolio dashboards at scale, easily.
Blend ad platforms & Analytics
Return on Ad Spend
Blend data from different ad platforms, multiple accounts and clients together with Google Analytics to connect the dots between ad spend and revenue.
Expect great support
Proud partner since 2014
We've been one of the leading Klipfolio partners since 2014 so we know the product back-to-back. Not to mention that we have great contact with the super friendly Klipfolio team.
Trusted by agencies around the world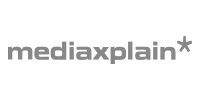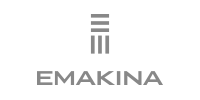 Mark, technical advertising specialist
"The options within Cervinodata to group multiple campaigns from different platforms saves me about 4 hours every week. There is even a clever way to connect ad spend to ecommerce revenue. This allows us to adjust campaigns based on ROAS"
René, Digital Analytics Consultant at Onetomarket
"The Cervinodata Engine is a very simple yet powerful tool to get all our ad campaign performance and GA data of all our clients together in Google BigQuery. Cervinodata offers clever tools, like the query builder, that make it easy to get the right data in the right BigQuery table. This saves us a lot of time and hassle."
Gido, Online Marketer at Booking Boosters
"The Cervinodata team deserves compliments for their support. We really appreciate the fast response times and quick fixes of issues or problems."
How to get a Klipfolio template
This is what Scott Lawrence, former head of product management at Klipfolio said about Cervinodata: "For marketers or digital agencies who are using multiple advertising platforms for their campaigns and need to combine data for a single view of spend and impact, Cervinodata is a great add-on to Klipfolio."
Klipfolio allows you to blend data, but it is a lot easier and much more flexible to blend, group and filter your data inside Cervinodata, and use only ready-to-go data in Klipfolio.This keeps your data clean, organised and improves the performance of your dashboards.
Simply connect all your ad platforms and Google Analytics views to Cervinodata.
This allows you to blend, filter and group all your ad accounts together, multiple ad platforms and Google Analytics views together and even allows you to connect the Media spend to Revenue (for simple ROAS calculation)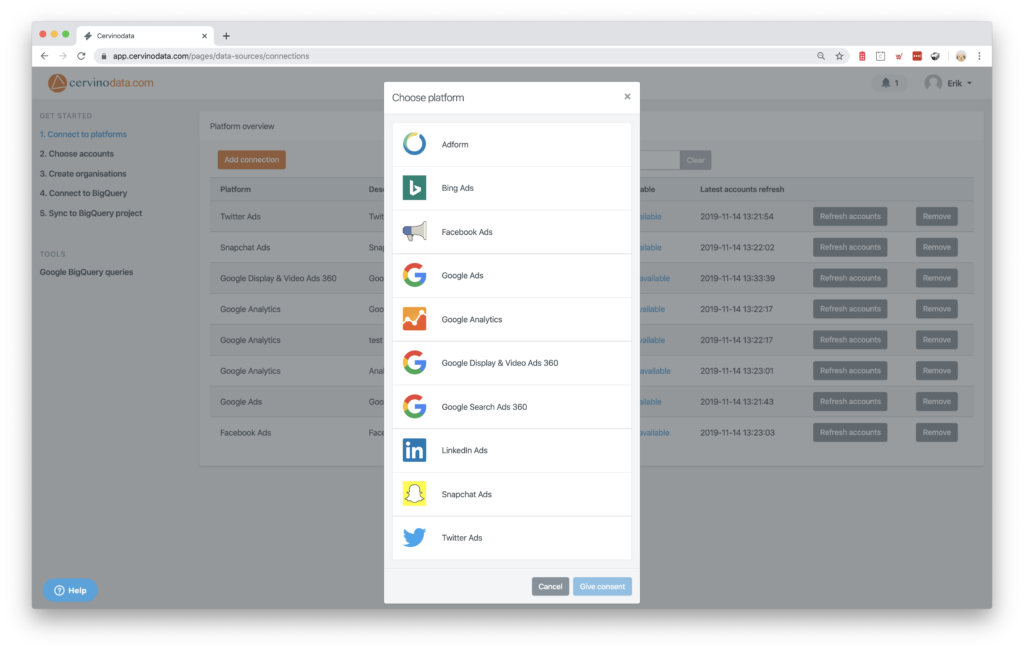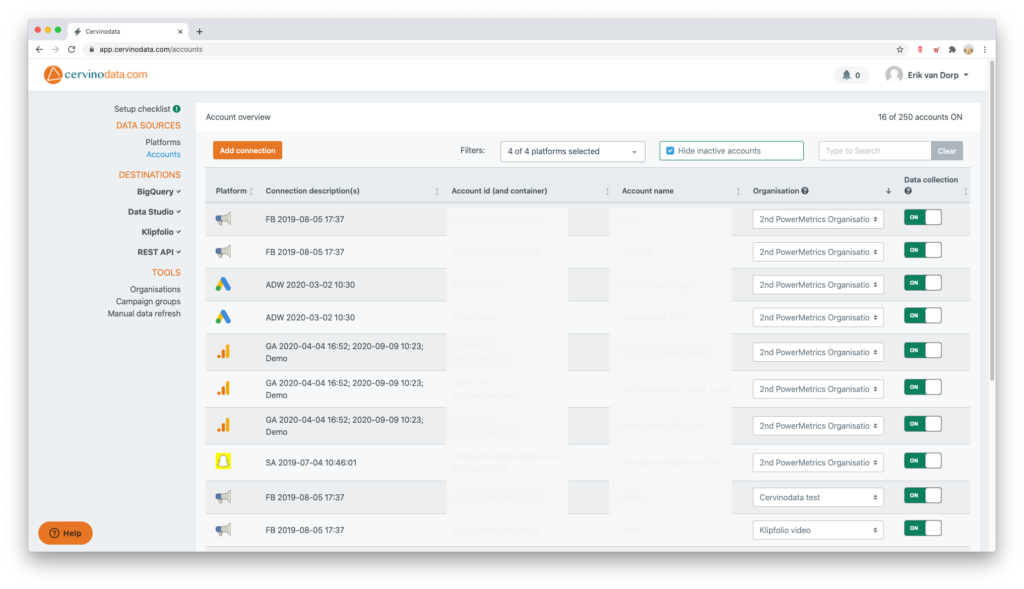 Switch all accounts to ON to collect historic and current data. Cervinodata has multiple failsafe mechanisms to try and re-try collecting data. This ensures the highest possible level of data delivery reliability and performance. For instance: Facebook Ads historic data is available from "January 1st of last year" for paid plan users.
Choose a Klipfolio template
Choose one or more Klipfolio templates from Cervinodata. All Cervinodata Klipfolio dashboard templates have multi account reporting built in.


See the available templates here


Or build a custom - blended - data source with the Cervinodata "Build a data source" feature for Klipfolio.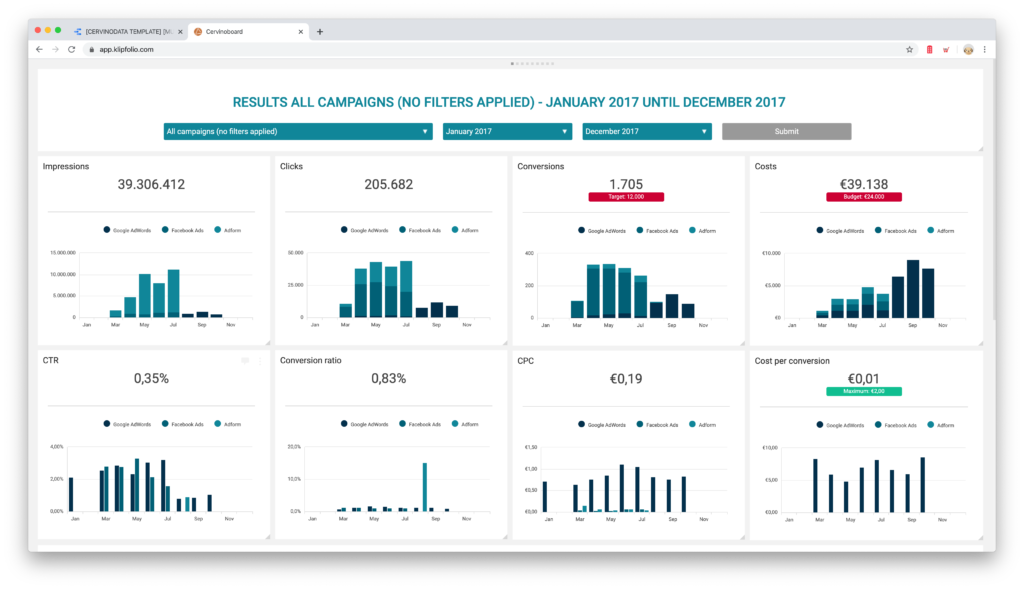 Start a Cervinodata Free plan
Our free plan comes with 182 days data retention and weekly data refresh. Blend data from multiple ad platforms (like Facebook Ads, Google Ads and more) with Google Analytics and get your campaign performance reporting up and running in minutes. Free templates available.