Multichannel data: how to report
Multichannel data allows you to easily report on the performance of multiple ad platforms and/or multiple Google Analytics views. For instance to display the sum of all ad spend from Google Ads, Facebook Ads, Instagram Ads versus your website revenue and transactions.
With Cervinodata's Query builder, it is very easy to combine multiple ad platforms into one data source. This data source can be used in your favourite dashboard tools, like Klipfolio or Google Data Studio. Or, for heavy users in your BI platform of choice (those that have a Google BigQuery connection).
Cervinodata's Campaign Grouping feature makes your dashboard even more powerful. Campaign grouping allows you to group specific ad campaigns from multiple platforms together into one multichannel campaign. For instance, if you wish to report on your "all channels product launch campaign".
Multichannel data Advertising dashboard
The following multichannel advertising dashboard, built in Klipfolio shows you the key performance statistics from Google Ads, Facebook Ads and Adform (but we have more platforms available).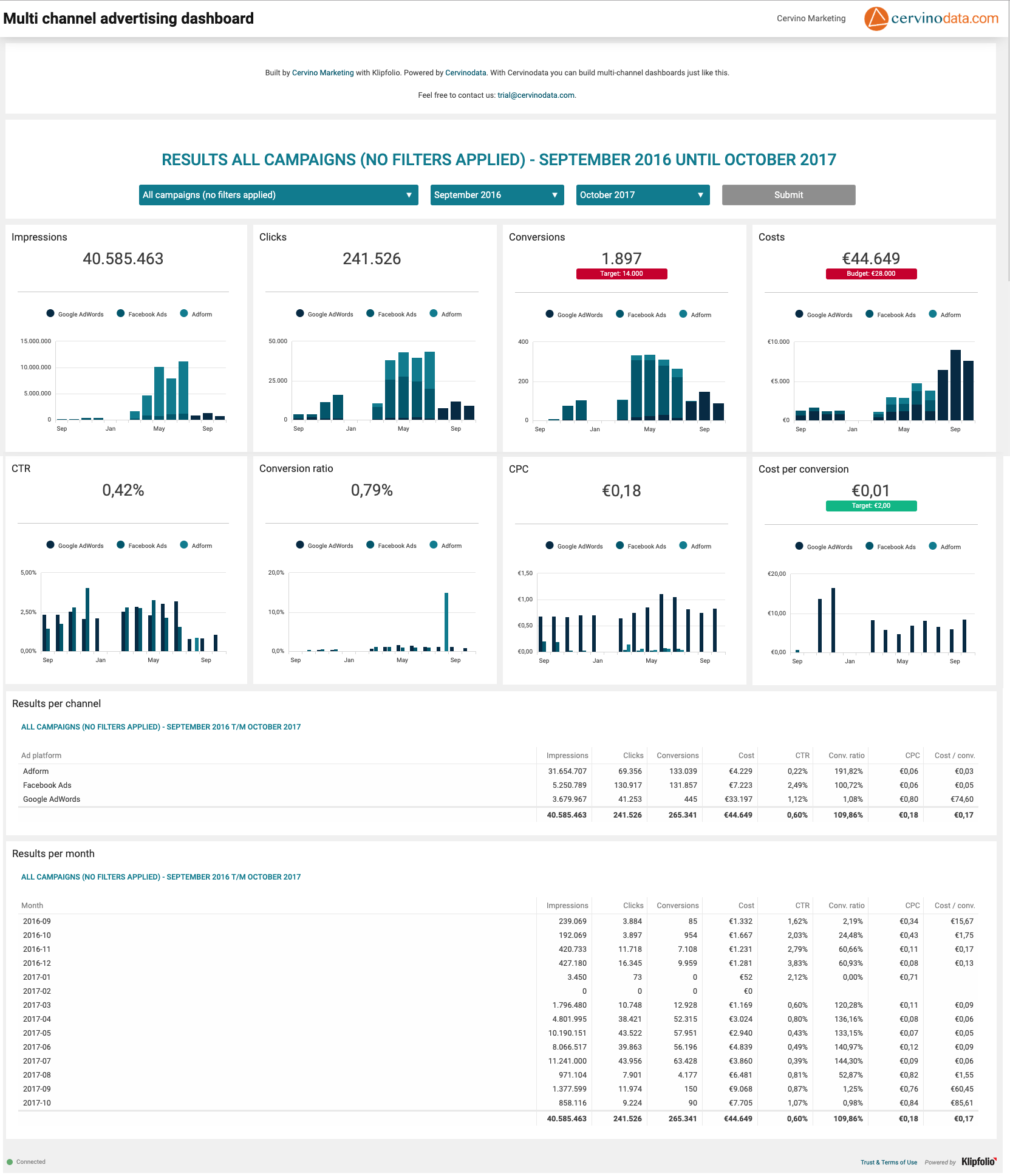 Blending ads data and Google Analytics data together
If combining the data from multiple ad platforms together is not enough, you might want to consider blending advertising data and Google Analytics data in one Google Data Studio Report. See a great example here. Or if you need the data from multiple Google Analytics accounts together in one dashboard, you might want to look here